You love the irreplaceable landscapes that make up the Islands Trust Area, so why not make it your legacy?
A legacy is an expression of your passion and those things that you value.
Creating a legacy isn't just for the wealthy. Supporting the causes we believe in by remembering to include a gift in our will is one way we can all make a difference.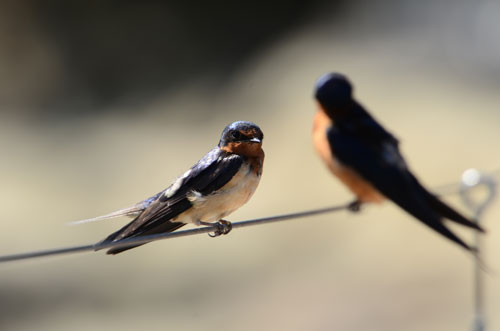 With a gift in your Will to Islands Trust Conservancy, you will help protect the most vulnerable habitats and the wildlife that live there. Forever. For everyone.
Louise Bell embodied giving time, talent and treasure. She served as an Islands Trust Conservancy board member for 10 years, helping to shape the future of land conservation in the islands.
This dedication inspired others. When she retired from her role as a Denman Island trustee, trustees throughout the Islands Trust Area honoured her 15-year career as a local politician with a donation to a cause close to her heart—the Islands Trust Conservancy's Opportunity Fund to support land acquisition campaigns throughout the Islands Trust Area.
Tribute donations were also made in lieu of gifts when she celebrated her birthday with friends.
Louise personally made annual  donations to Islands Trust Conservancy from 1999 until her passing in 2021. She chose to give where she lived because she knew and trusted Islands trust Conservancy, and saw the impact every donation made on her beloved islands of the Salish Sea.
Donations and "In Memory" donations can be made to Islands Trust Conservancy here.