The Islands Trust Area covers 13 local trust areas. Most trust areas have at least one major island with stores and restaurants and also include several other islands.
In all but one of these local trust areas (Ballenas-Winchelsea), there are two trustees elected every four years who are accountable for land use planning and regulation in their area.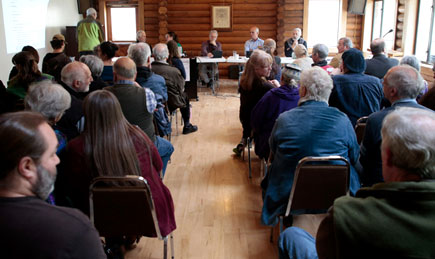 Along with a chairperson appointed from the Executive Committee, the two elected trustees form a local trust committee.
As a committee, their responsibilities include:
preparation and adoption of official community plans
land-use bylaws
zoning and subdivision bylaws
regulation of soil removal and deposit
authorization of development-related permits
Local Trust Areas
The 13 local trust areas located across the Islands Trust Area are:
Most islands in the Ballenas-Winchelsea Local Trust Area are not populated, and the Islands Trust Executive Committee governs the area.