The Proposed 2023/24 Budget
Islands Trust works to preserve and protect over 450 islands and surrounding waters in the Salish Sea with First Nations, residents, property owners, and all British Columbians. Each year, the Islands Trust Council develops a budget to guide its activities.
This year, the Financial Planning Committee is not undertaking a public engagement process about the 2023/24 draft budget.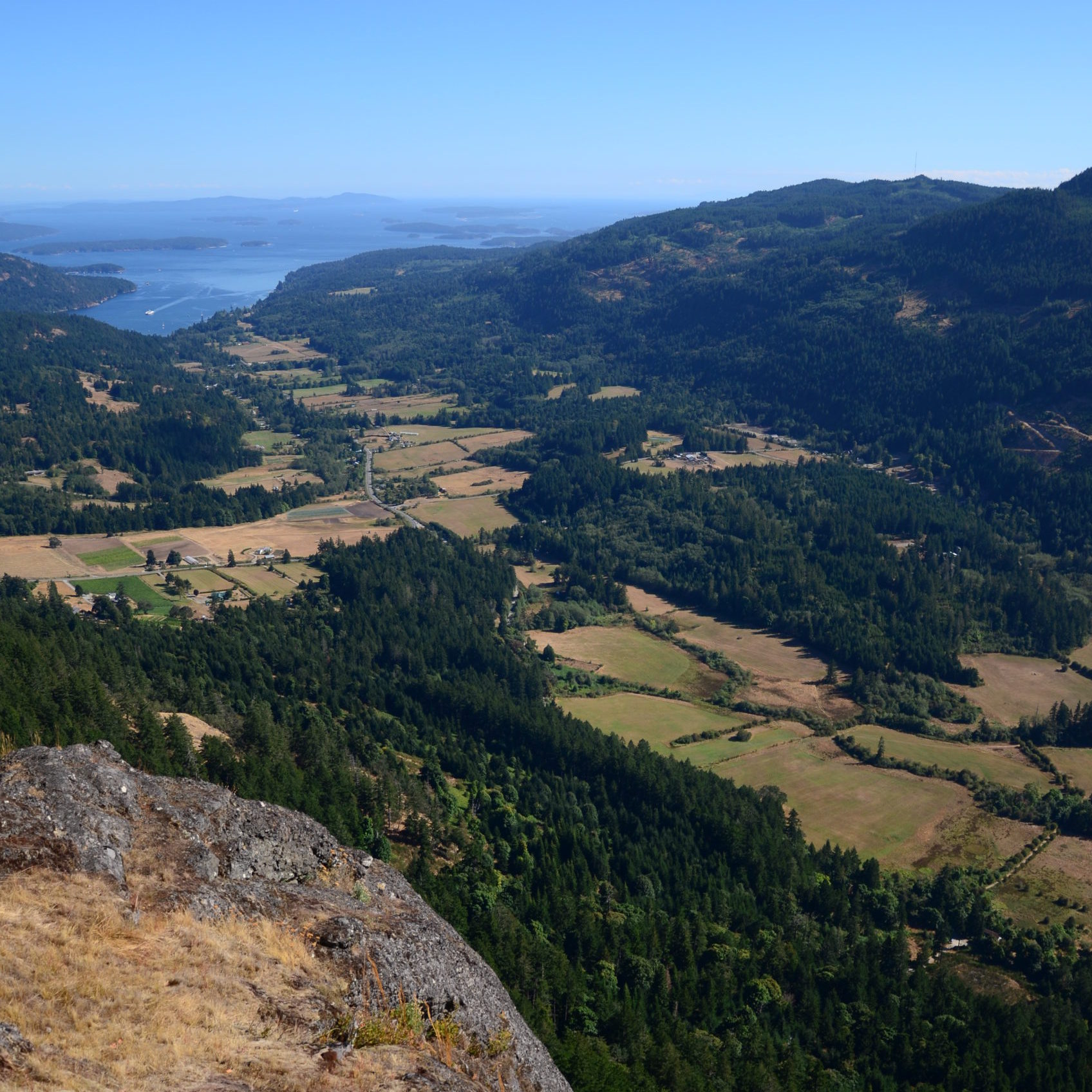 Salt Spring Island Special Tax Levy
A special property tax levy is a mechanism by which the Islands Trust funds a special initiative taking place in a single local trust area through a tax levied on property owners only in that local trust area.
This taxing power can be used when a local trust committee wishes to undertake a large initiative with local significance or to take on additional operations. Since 2014, the Salt Spring Island Local Trust Committee has funded, through a special local tax requisition, the Salt Spring Island Watershed Protection Alliance to support work related to the preservation and protection of freshwater resources on Salt Spring Island. The special property tax requisition has been approved for $60,000 to continue to fund the coordination of community, government and non-government organizations working together in 2022/23 to develop a framework and strategy to protect watersheds and preserve drinking water sources on Salt Spring Island.
The Salt Spring Island Local Trust Committee is seeking feedback on a proposed $75,500 special tax requisition for the coordination efforts of the Salt Spring Island Watershed Protection Alliance (SSWIPA). Please provide your feedback by completing an online survey open January 26 – February 6, 2023.  It takes approximately five minutes. To complete the online survey – Click Here
To provide additional budget feedback to Trust Council:
Email or Call
By February 14, 2023 send us an email with your thoughts about the budget – write to budget@islandstrust.bc.ca , or call 250.405.5151 to have your say.
Present to Trust Council
Visit the meeting calendar for more information. If you wish to make a presentation as a delegation, rather than making a short statement during the public comments section, please submit a delegation application form by February 14, 2023.
---
All budget input is public. That means your comments could show up on our website or be included in documents that we create and distribute to the public. All materials produced by the Islands Trust, including emails, are subject to the Freedom of Information and Protection Act.
---
The Approved 2022/23 Budget
At the March 2022 Trust Council meeting, Trust Council approved a budget.
Budget Highlights
This year, Islands Trust is grateful to have received a record $760,501 in grant funding.
The approved operating and projects budget for 2022/23 ($9.1 million) assumes that Islands Trust will maintain existing land use planning service levels, add a part-time Conservancy fund development specialist, and implement initiatives from Trust Council's 2018-2022 Strategic Plan:
View breakdown of the budget numbers.
Revenue: Where Our Money Comes From
In the fiscal year running April 1, 2022 to March 31, 2023, the Islands Trust will source funding from:
Property taxes in local trust areas
Salt Spring Island Local Trust Area special tax levy
Bowen Island municipal property tax levy
Grant funding
Applications fees (development permits and rezoning applications)
Transfers from Islands Trust accumulated surplus funds
Expenditures: Where Our Money is spent
The Islands Trust preserves and protects the Trust Area through environmentally sound land use planning, land protection through the Islands Trust Conservancy, and working locally and across agencies to collaborate, plan, and advocate on important matters in our jurisdiction.
Highlights of the approved 2022/23 budget:
2% increase to the existing local trust area tax base plus an additional 1.25% tax revenue expected from new construction and development in local trust areas
$323,769 Bowen Island Municipal tax levy. This is a 4.0% ($12,581) increase comprised of 3.09% increase to be levied against the existing tax base plus an additional 0.95% tax levy expected from new development and construction in the Municipality.
9% ($259,238) increase in total planned spending for operations, projects, and capital purchases. This includes $141,000 for administration of trustee elections
8% ($760,500) of overall budget funded by approved external grants
$264,724 in application fee revenue (increased from 2021/22)
$395,500 budgeted for transfers from Island Trust surplus and reserve funds (reduced from 2021/22)
$60,000 Salt Spring Island Local Trust Area special tax levy (reduced from 2021/22)
More Information: 
Julia Mobbs, Director, Administrative Services
E: jmobbs@islandstrust.bc.ca                 T:  250.405.5150