Islands Trust 2022 -2023 Budget 
Thank you to all who provided feedback on the Islands Trust Council's 2022-2023 budget proposal. Trust Council received all public feedback in the March 2022 Trust Council agenda package prior to debating and approving the budget. Your input was heard and considered carefully when we made final decisions on the budget that will guide the coming year's work.
We received over 1200 responses to our online survey. More than 30 submissions also arrived via email. Thank you for participating!
View the results of the 2022-23 Budget Survey and Email Report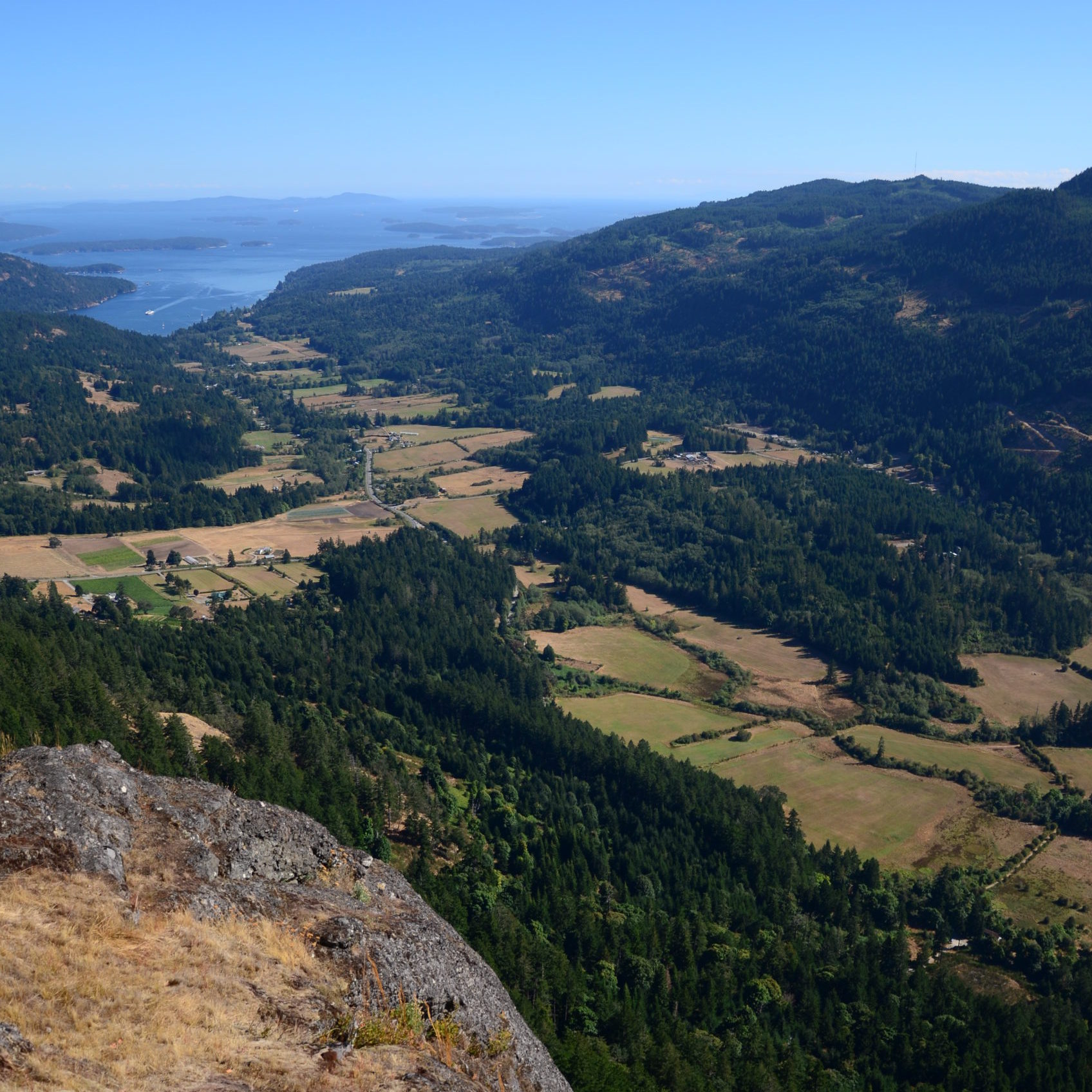 Approved Budget
At the March 2022 Trust Council meeting, Trust Council approved a budget.
Budget Highlights
This year, Islands Trust is grateful to have received a record $760,501 in grant funding.
The approved operating and projects budget for 2022/23 ($9.1 million) assumes that Islands Trust will maintain existing land use planning service levels, add a part-time Conservancy fund development specialist, and implement the following initiatives from Trust Council's 2018-2022 Strategic Plan:
Official Community Plan update for the Hornby Island Local Trust Area
Official Community Plan update for the Gambier Island Local Trust Area
Housing project for the Denman Island Local Trust Area
Ganges Village planning project and Coastal Douglas-fir zone and associated ecosystems protection project for the Salt Spring Island Local Trust Area and a housing action program for the Salt Spring Island Local Trust Area
Improvements to development application processing services
Affordable housing model bylaws project for use by local trust committees and Bowen Island Municipality
Groundwater Sustainability science program in 2022/23 focused on mapping recharge potential on Bowen Island, Gambier, Lasqueti, Thetis and Salt Spring Local Trust Areas as well as select associated islands in the Islands Trust Area.
Heritage preservation overlay mapping and model bylaws project for use by local trust committees, Bowen Island Municipality and Islands Trust Conservancy
Stewardship education program
Administrative support to regional coordination groups (e.g. Southern Gulf Islands Forum, Rural Islands Economic Partnership)
Species at risk protection program through Islands Trust Conservancy
Administration of trustee elections
In addition, Trust Council will continue to implement its Reconciliation Action Plan.
View breakdown of the budget numbers.
Revenue: Where Our Money Comes From
In the fiscal year running April 1, 2022 to March 31, 2023, the Islands Trust will source funding from:
Property taxes in local trust areas
Salt Spring Island Local Trust Area special tax levy
Bowen Island municipal property tax levy
Grant funding
Applications fees (development permits and rezoning applications)
Transfers from Islands Trust accumulated surplus funds
Salt Spring Island Special Tax Levy
A special property tax levy is a mechanism by which the Islands Trust funds a special initiative taking place in a single local trust area through a tax levied on property owners only in that local trust area.
This taxing power can be used when a local trust committee wishes to undertake a large initiative with local significance or to take on additional operations. Since 2014, the Salt Spring Island Local Trust Committee has funded, through a special local tax requisition, the Salt Spring Island Watershed Protection Alliance to support work related to the preservation and protection of freshwater resources on Salt Spring Island. The special property tax requisition has been approved for $60,000 to continue to fund the coordination of community, government and non-government organizations working together in 2022/23 to develop a framework and strategy to protect watersheds and preserve drinking water sources on Salt Spring Island.
Expenditures: Where Our Money is spent
The Islands Trust preserves and protects the Trust Area through environmentally sound land use planning, land protection through the Islands Trust Conservancy, and working locally and across agencies to collaborate, plan, and advocate on important matters in our jurisdiction.
Highlights of the approved 2022/23 budget:
2% increase to the existing local trust area tax base plus an additional 1.25% tax revenue expected from new construction and development in local trust areas
$323,769 Bowen Island Municipal tax levy. This is a 4.0% ($12,581) increase comprised of 3.09% increase to be levied against the existing tax base plus an additional 0.95% tax levy expected from new development and construction in the Municipality.
9% ($259,238) increase in total planned spending for operations, projects, and capital purchases. This includes $141,000 for administration of trustee elections
8% ($760,500) of overall budget funded by approved external grants
$264,724 in application fee revenue (increased from 2021/22)
$395,500 budgeted for transfers from Island Trust surplus and reserve funds (reduced from 2021/22)
$60,000 Salt Spring Island Local Trust Area special tax levy (reduced from 2021/22)
News Release
news release on the budget consultation process.
More Information: 
Julia Mobbs, Director, Administrative Services
E: jmobbs@islandstrust.bc.ca                 T:  250.405.5150